Foldable Pallet box 1200*1000*975mm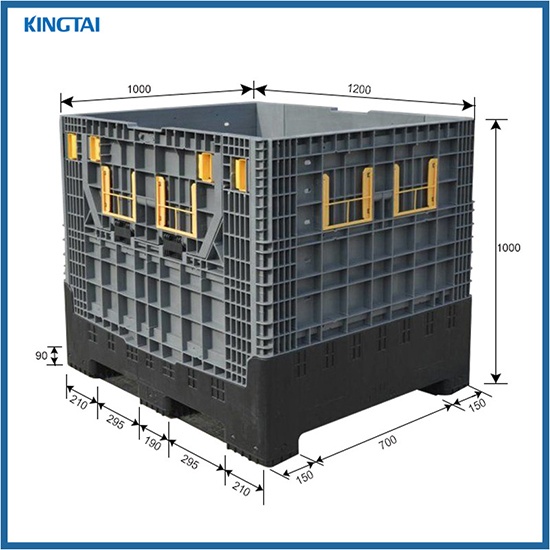 Foldable Pallet Box 1200*1000*975mm
1) Size: 1200x1000x975mm
2) Material: HDPE
3) Load capacity: 1000kgs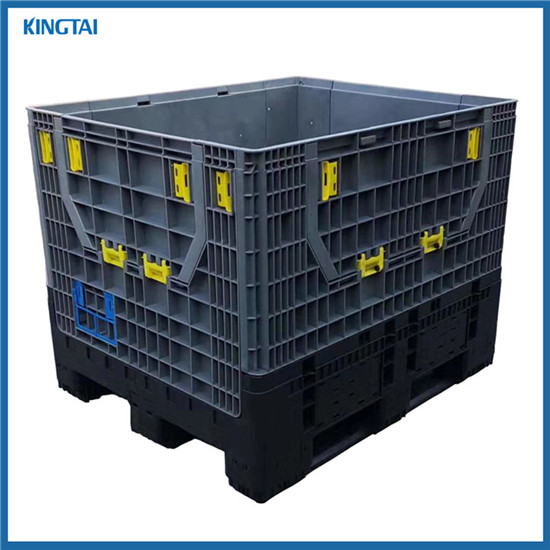 ♦ Material: HDPE
♦ Weight :55 kg
♦ Stackable,foldable and reusable.
♦ Lid is available.
♦ Dynamic load 1000kg, static load 4000kg in single use.
♦ Dimensionally stable in temperatures ranging from -40 °C to +70 °C.
♦ Forklift entry:4 ways.and suitable for mechanical forklift and manual hydraulic vehicle.
♦ Widely used for groceries, auto parts, paint, building materials, metal products.
Can be used on the beam rack.